About Gallery Globus
Producer Centre Boyko has been established by Boyko Valeriy Vladimirovich and Boyko Oksana Valentinovna. Founders consider the date of March, 14th, 1998 as the beginning of their professional activity. That is the day of Boyko's family Repentance toward God.
The general concept of the Gallery Globus is based on a postulate that the main idea of painting is the positive spiritual influence on the person.This idea is inseparably linked with hard work of the constantly working public gallery of the opening type.
TThe gallery fund contains more than 1500 paintings by talented Ukrainian artists.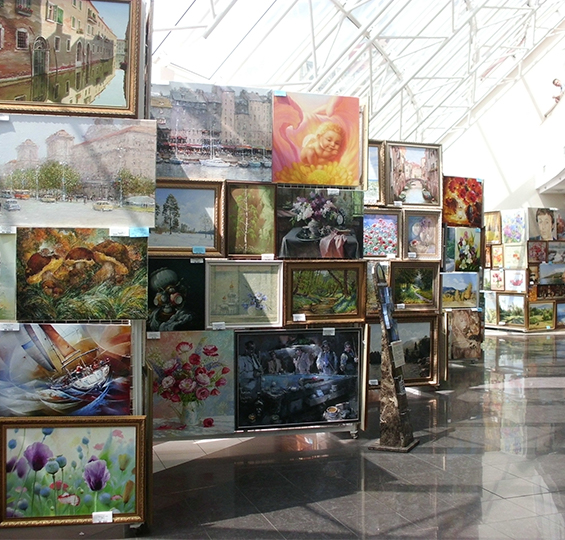 Do you want a professional approach to the selection of art for your interior? You are at the right place - welcome to the Globus online gallery!

Our team of art historians with 30 years of experience will help you choose paintings for a wide variety of purposes and locations, from a nursery or living room to an office or restaurant.